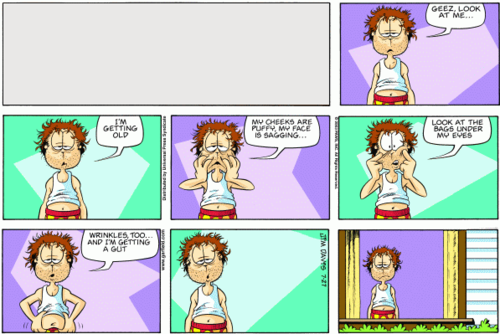 Garfield sem Garfield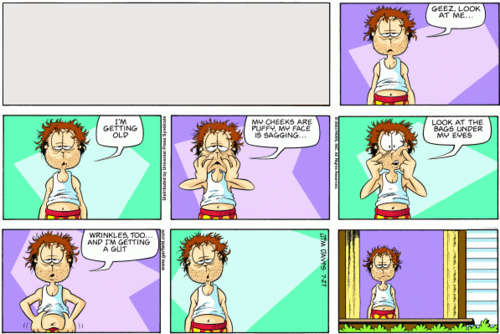 Navegando sem rumo na web encontramos tanta coisa interessante, mas taaanta coisa, que volte e meia nos frustramos por não conseguir apreciar tudo que encontramos. E então, o que fazemos? Linkamos em nossos blogs, claro. Foi assim que surgiu o blog, e é dessa maneira que a grande parte deles se alimentam.
Pois bem. Essa introduçãozinha é para falar desse site aqui,  Garfield Minus Garfield, que encontrei por indicação do Reuben, que por sua vez não sei como encontrou. Trata-se do que o nome já deixa claro: tiras do Garfield em que o Garfield sede seu protagonismo ao jovem Mr. Jon Arbuckle, seu dono. É  bem como diz a apresentação do site: "It is a journey deep into the mnd of an isolated young everyman as he fights a losing battle against lonelines and depression in a quiet American Suburb".
O site compila todas as tiras publicadas na grande mídia em que o Garfield não aparece. As atualizações  do site dependem de Jim Davis, criador e autor da tira: quando tem Garfield ele não é atualizado, quando tem só Jon, é. Isso torna a periodicidade das atualizações variável, de 1 a 6 vezes por semana. A ultima publicada ( que abre esse post) por exemplo, é de 13 de novembro – quase uma semana atrás.
O site foi inspirado em um livro com o mesmo nome, que pode ser comprado aqui, via Amazon.
[Leonardo Foletto.]